Graphville
Graph educational platform
Neo4j Courses for Beginners
Learn Neo4j, Learn Cypher
Your Graphville Avatar
You probably know that Neo4j, Cypher, and APOC were inspired by "Matrix" movie. You also might remember, once Thomas Anderson became Neo he could learn anything just in a few seconds: Kung Fu, how to drive a helicopter or graph theory. What you probably don't know yet, is that in Graphville you can learn graph theory, Neo4j basics, and level up your Cypher skills within quite a short period of time! (not in a few seconds, of course, but you will enjoy the process).
Join Graphville Sponsorship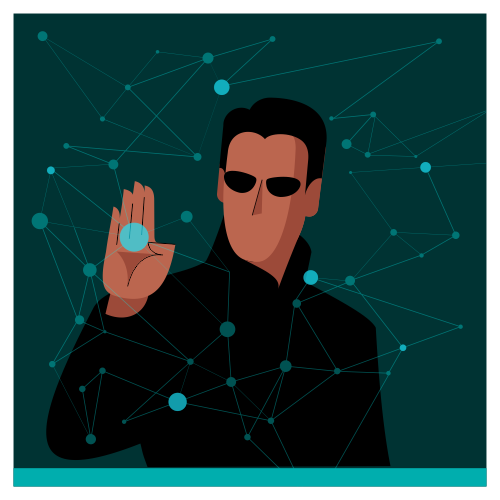 Step 3
Our illustrator draws you a Graphville-style avatar that you can use everywhere.

What is Graphville?
Graphville - is an educational platform for beginners to learn Cypher and Neo4j basics. All materials and tasks created using official Neo4j documentation and best practices.
Each lesson is a small story about Graphville citizens. Read the story, meet the characters and help them. Solve tasks and you will learn Neo4j fundamentals and write dozens Cypher queries.
Graphville was created for engineers, who love modern technologies and creative education. Graphville is not a commercial project and needs the support of the world.